For a few years now, women are occupying more and more cinematographic plots, but it has not always been this way. Several decades ago, their access to management was almost a chimera and obtaining international awards was already much more difficult. One of these filmmakers who began to gain international recognition in the 1990s was British screenwriter, actress and director Sally Potter, with a controversial cinema, as transgressive as it is sensitive, that broke with the usual stereotype with which this art identified women. Her knowledge of choreographer, dancer and music also contributed to give her work a very special stamp. For all this, the Filmoteca de Catalunya dedicates these days a cycle in which he reviews his brilliant filmography.
Short films and a documentary
To begin with, today we can discover his first works with a selection of the short films he shot from 1969 to 1986. The session starts with Jerk (1969), his first experimental film and will continue with Play (1970), where he shows, on a double screen in color and black and white, how three pairs of twins play in the street. On Hours of work (1970) looks at the evolutions of several dancers who each perform a single movement and films it again to create new layered sequences. The one who made the world notice her was Thriller (1979), a feminist rereading of La Boheme by Puccini with the soundtrack of Psychosis to wonder why women are always victims in fiction. Finally, The London Story (1986) tells of the adventures of a mysterious woman who hires a doorman and a former official, unhappy with her life, to organize a plot to overthrow the British government.
One of his lesser known works is I am an ox, I am a horse, I am a man, I am a woman (1988, Saturday 11 and Thursday 16). It's a documentary essay composed of images from various films from the 1920s to the 80s in which he analyzes the history of women in Russian cinema through the gaze of directors, actresses and screenwriters of this nationality. Its title refers to a World War II slogan about the work of women who fulfilled the tasks of absent men, both in the field and at home. A reflection on the change in the concept of gender in times of war.
His most prestigious film and his 'opera prima'
On Sunday 12 and Saturday 18 we will be able to recover the film that launched it internationally, Orlando (1992), about a strange melancholic and independent creature. He is an ambiguous and immortal being who, over the centuries, passes from man to woman while immersing himself in the mysteries of life, art and passion. Her androgynous character contributed to giving this characteristic to the actress Tilda Swinton, who has played with characters of this type several times during his career. A drama that combines eras with fantastic elements and very baroque filmed from the book by Virginia Woolf. The world enthusiastically welcomed the arrival of this new filmmaker who won, with this title, the award for best film at the Sitges Film Festival and was the favorite of the public in Venice.
The cycle also offers the possibility of discovering his first film, The gold diggers (Els buscadors d'or, 1984, Tuesday 14), starring all a star of the time as Julie Christie, Lara from Doctor Zhivago. It is based on the contrast between a bank employee who begins to be attracted to the relationship between power and gold and an enigmatic movie star who is in search of her true identity. Together they will realize that there may be a relationship between the male struggle for economic power and the female ideal. A fictional film that portrays two different types of women: the one that is considered as an object and the one that rebels against the unjust system.
Dance and adolescence
The next appointment is Friday 17 or Sunday 19, when it will be screened The Tango Lesson (La llico de tango, 1997), which she starred herself alongside dancer Pablo Verón. It gives life to a Londoner who receives classes of this dance in charge of an Argentine teacher until she has to leave the city for work reasons. Later he visits Buenos Aires and meets his teacher's friends before meeting him again. But she will discover that, over time, their relationship has changed and the two are now following very different paths. Stands out for the beautiful final scene with a number on the banks of the river Seine.
Ginger & Rosa (2012, Tuesday 21 and Saturday 25) is set in London in 1962 and focuses on two inseparable teenage friends (Elle Fanning and Alice Elgert, respectively). Ginger is drawn to poetry and political protest, while Rosa teaches her to smoke, kiss boys, and pray. The girls play hooky together, talk about love, religion or politics, while hoping to have a better life than their mothers. But there are other issues that concern them like the sexual revolution, the cold war and the nuclear threat, that make them think that their future will be blacker. This insecurity will lead them to rebel against their parents. A clever portrait of the passage from youth to middle age that does not avoid the edges and treats its fragile characters with affection and sensitivity.
La newsletter de On Barcelona
They say that if you activate this newsletter in front of a mirror at midnight, Pocholo appears and takes you to a party. Ana Sánchez reveals to you the most original plans in Barcelona every week.
Subscribe
Two luxury deals
His most recently released film is shown below, The party (2017, Thursday 23 and Sunday 26). For it he brought together an impressive cast composed of Kristin Scott Thomas (The English Patient), Timothy Spall (Secrets and lies, Mr. Turner), Bruno Ganz (Hitler, en Collapse), Cillian Murphy (the protagonist of the series Peaky Blinders), Cherry Jones (high school in The forest and Signals) Patricia Clarkson and Emily Mortimer (both, in The bookstore). She deals with a policy that has just been appointed minister and gathers her best friends to celebrate it but, during the evening, unforeseen events will follow revealing their respective secrets. The movie it combines comedy and drama and is shot in black and white (in homage to the British Free Cinema movement) on a single stage, as if it were a play and only lasts 71 minutes. During that time he deals with multiple topics such as political and sexual hypocrisy, the decline of the left or double standards and includes several plot twists, all under the influence of Brexit (although it is not mentioned at any time).
And, to finish, Sneaky lives (2001, Friday 24 and Tuesday 28), with another luxury cast consisting of Christina Ricci, Johnny Depp, Cate Blanchett, John Turturro and Harry Dean Stanton. It is one of his strangest titles centered on a Jewish peasant of Russian origin who emigrates to America with the intention of taking his mother and daughter with him when he manages to settle down. But the girl decides to go in search of her and embarks on a long journey that takes her to England, where she will be welcomed by a family. The girl participates in a show in Paris and is attracted to a gypsy rider. But their lives will be cut short with the arrival of the Nazi occupation. A film that will close these three weeks dedicated to disseminating the work of a different director.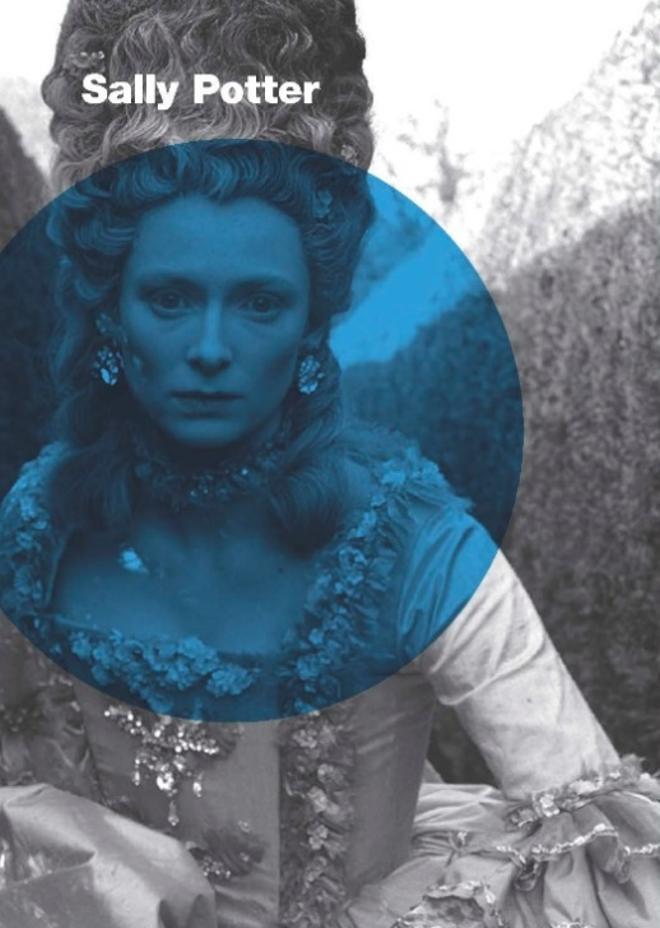 Ciclo Sally Potter
Where? Filmoteca de Catalunya (Plaza de Salvador Seguí, 1-9).
When? several days and hours until September 28.
Price: from 3 to 4 euros.
More information: Film Library of Catalonia.
Related news
.
Many Thanks To The following Website For This Valuable Content.
What to do in Barcelona today, Friday, September 10, 2021